Amazon Customer Support Solution for Toy Manufacturer
Client Profile:
INDUSTRY: Consulting services for product development
HQ: Chicago, USA
SIZE: 11–50 employees
Overview
A startup providing support and consulting services for toy manufacturers sought assistance in delivering high-quality customer support over Amazon. Pexly provided a ready-made solution by hiring agents with the necessary skills and providing them with all-around training to handle Amazon requests.
Company bio:
Our Client is providing Support and Consulting Services for leading toy manufacturers specializing in power-operated and pedal ride-on toys as well as seasonal toys. Products are sold in more than 50 countries all over the world. They create world-class products, get them to the shelves, and provide continuous Amazon customer support to end buyers.
Challenge
Our client is a startup with no previous experience in providing customer support services. They know how to develop and deliver their products, but when it comes to providing high quality customer support over Amazon, Pexly stepped in with a ready-made solution. This was particularly important because the client positions themselves as a support and consulting service, but, in reality, they needed assistance in implementing such services.
Solution
Pexly hired agents with fluent English, good computer skills and the required soft skills. Consequently, our experienced trainer worked with the agents and gave them the essentials of handling Amazon requests – an all-around training solution, guaranteeing the required hard skills customized to our client's needs and the specifics of the business.
Results
Pexly makes sure all questions from customers are answered within 2 hours to meet Amazon's 24 hour service level agreement. 82% of all requests are being resolved on the first contact.
Our usual Customer Service Rating is 8.5 out of 10. 
Each request is assigned to a specific representative who is responsible for providing a personalized response. The communication between the buyer and our Customer Support Representative is always concise, professional, and to the point. Together with the client, we developed buyer-friendly return & refund policies that are now strictly observed. This enables us to keep up with the positive reviews on the client's Amazon Seller page, ultimately attracting new customers and increasing future sales.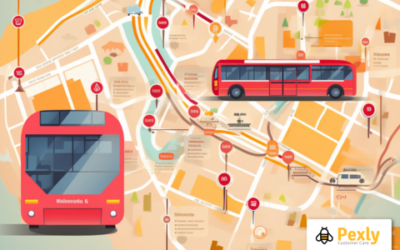 Client Profile: INDUSTRY: Travel Arrangements HQ: Montreal, Canada Client Profile: 51–200 employees Company Bio:Operating in the travel arrangements industry, the company was inspired by the CEO's personal travel experiences across South America. It specializes in...