BOOKINGS VERIFICATION SERVICE FOR A TRAVEL TECHNOLOGY COMPANY
Client Profile:
INDUSTRY: IT and Travel technology
HQ: Madrid, Spain. The central database is located at Erding, Germany. The major development centers are located in France, India, UK, and the United States.
Operating in 190 countries
Company Bio
The client is a travel technology company with a global distribution and reservation system. Their services and solutions are used by various companies in the travel industry to check the availability of hotel rooms and make the needed travel arrangements.
Overview
Pexly helped the client confirm hotels that were booked by travel agencies. 
Our agents called the hotels and made sure that the needed reservations were made and on the correct dates. The client sent us a list of bookings every day and it was our job to prioritize which bookings we needed to confirm first based on specific criteria from the client and then make the needed calls.
Challenge / Solution
We started off with a relatively low number of calls which were conducted by two agents. Over time, the project expanded five-fold. 
We had to hire 15+ new agents quickly. We also created  training for them from scratch. It was based on tons of experience and calls previously done by two agents. One week training consisted of a theory part to cover as many possible problematic situations that happened in the past as possible + testing + practice under the mentorship of old agents. We developed a strict QA process to evaluate newcomers performance + reduce typical mistakes and increase the quality and efficiency of  their work.
.
Results
 The amount of bookings processed by one agent increased from 40 to 75. Dialer to automate the calling process has been implanted.
We divided  the team into two lines of support. The first one focuses on bulk calling. In case of problematic bookings they forward calls to the second line support agents with higher qualification. This helps to process 90%+ of bookings on our own without forwarding them to the client's internal team.
Also, with the new caller we are able to have live statistics, reports for various analyses to control productivity. 
We added agents with proficiency in other languages to make it easier to process bookings at hotels where receptionists did not speak English + we have changed the structure of the project and applied new responsibilities.
Tools: Aircall, Nectar, Skype.
KPIs: 

We have developed:

– QA scorecard with the target min 85% 

 – report with the % of unconfirmed bookings (monthly, weekly). 

Metrics that are tracked:

 – n

umber of verifications per Agent per day – 75

– number of resolved tickets (verified bookings) – 90%+(92%)

– the QA scorecard with the target min 85%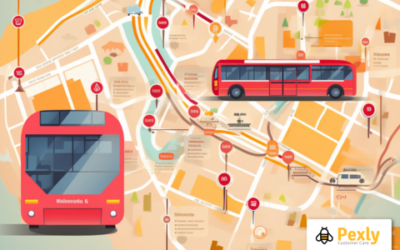 Client Profile: INDUSTRY: Travel Arrangements HQ: Montreal, Canada Client Profile: 51–200 employees Company Bio:Operating in the travel arrangements industry, the company was inspired by the CEO's personal travel experiences across South America. It specializes in...