Content moderation service for a global online marketplace
Client Profile:
INDUSTRY: E-Commerce, Marketplace
HQ: Mannheim, Germany
Company Bio
Our client is a leading global online marketplace providing a wide variety of free and paid classified ads for the purchase and sale of products and/or services.
Overview
Pexly provides a dedicated remote team that carries out Сontent Moderation services (i.e. adult content, spam, and advertisements)
Challenge
Our team of dedicated agents was challenged to moderate content in different sections and aspects of the marketplace:
Adult content – checking if the content is 18+ if so, does it abide by the rules and regulations, does it belong in this category? Monitoring users and their violations (issuing bans if need be), Spam – Checking if users are using other categories to sell their product/service, checking for multiple and/or fake accounts, Adverts – Monitoring and removing 3rd party accounts and sellers. 
The client has tried a number of different outsource providers, and eventually approached us with the issue that it was difficult to not only source, but to retain the employees. Which in turn lead to dissatisfaction in regards to the underachieved KPIs and overall quality. 
The requirements for the team were high: the client needed to start with 7 dedicated bilingual agents with (B2) English and (Fluent) German – to be able to understand slang expressions, hidden meanings and local expressions. 
As the content moderation is of an "adult" nature, the main challenge lies in finding agents that would not only handle the project with maturity and self-discipline, but also make certain that the quality of moderation is kept at (99,9%) and the average handling time per ticket, under 20 seconds (1260 ads per day in total). 
Monday through Sunday, 16 hours per day. 
Solution
We recruited native speakers from around the world, who had at least 2-3 years of experience in the content moderation field. Before hiring them on, we conducted a set of tests in order to make certain that these agents were ready to handle the challenges ahead. 
We also absorbed the needed knowledge from the client's representative; trained the team ourselves and set-up a schedule according to the required hours. Moreover, we monitor the attendance and performance of the agents on an hourly basis, hold regular team meetings with the agents and the client's representative, provide extra training and mentorship, created a bonus scheme – all of this to ensure a successful project, and happy customers.
Results
Pexly assembled a dedicated team of 7 agents + A Project Manager, Team Lead, and Trainer

Created a new strategy and game plan to streamline the process
Cleared the existing Backlog

Achieved and maintained set KPIs and SLAs

Employee retention is at an all-time high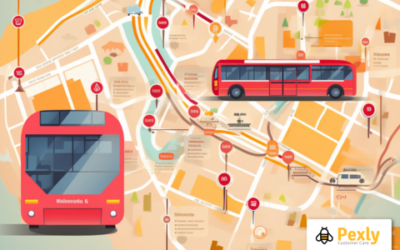 Client Profile: INDUSTRY: Travel Arrangements HQ: Montreal, Canada Client Profile: 51–200 employees Company Bio:Operating in the travel arrangements industry, the company was inspired by the CEO's personal travel experiences across South America. It specializes in...