Tech Support & NOC Team for a Global Telecom company 
Client Profile:
INDUSTRY: Telecommunication, Voice and
Data Services
HQ: New York, USA
SIZE: 51–200 employees
Overview
Pexly is providing Tier-1 and Tier-2 tech support and a dedicated NOC team to one of the Top 15 Carriers in the world to monitor a complex network infrastructure on a 24/7 basis. All the while, handling and resolving customers' tickets via email, phone and web-portals.

Company bio:
Global platform to securely connect any communication provider Worldwide. The mission is to deliver one global customer experience, one network for global connectivity and one platform to grow your business.
Challenge
Pexly was put up to the task of building a team of agents with high technical skills in telecommunications, telephony systems and VOIP technology. As well as arranging and maintaining their smooth operation during a worldwide pandemic.
Solution
Pexly hired agents with fluent English, good computer skills and the required soft skills. Consequently, we sourced and recruited an experienced Team Leader, who trained all of the agents and gave them the essentials in telecommunications and networking – an all around training solution, guaranteeing the required hard skills. 
As of right now, Pexly is providing round the clock support, surveillance, maintenance, and troubleshooting for optimal performance and uptime.
Results
Pexly assembled a team of 7 tech specialists to answer customer requests via email, phone, and other alternative communication channels. Each request is assigned to a specific representative who is responsible for providing a personalized response. Agents spend up to 30 seconds opening a Customer Trouble Ticket, and 40-60 seconds investigating the issue. On average, agents spend up to 1,5 min resolving every Customer Trouble Ticket. 
The NOC Team is working with the various types of network monitoring, testing, and troubleshooting systems (Zabbix, Graphana, iXTools) in order to detect performance degradation on time, and inform related carriers or ISPs. 
NOC's create and work with network maps (physical and logical topology), documentation, training manuals and FAQ's. NOC's are also responsible for testing route's for Voice, Data and A2P traffic.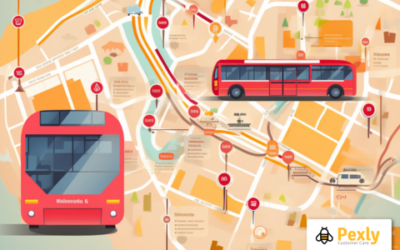 Client Profile: INDUSTRY: Travel Arrangements HQ: Montreal, Canada Client Profile: 51–200 employees Company Bio:Operating in the travel arrangements industry, the company was inspired by the CEO's personal travel experiences across South America. It specializes in...