OPTIMIZING SUPPORT: SHARED CUSTOMER SERVICE TEAM FOR LOW TICKET VOLUMES
Clients Profile:
Companies with low ticket volumes across diverse industries such as travel, retail, telecom, ecommerce, e-learning, and more. Despite lower ticket volumes, these companies still require efficient customer support to address inquiries, provide product assistance, offer technical troubleshooting, maintain brand reputation, and prepare for future growth.
Overview
Pexly addressed the demand from companies that needed customer support but didn't require a full dedicated team yet. We created a solution by offering a shared customer support team, providing full management without the overhead. With our shared team, we ensured continuous 24/7 customer support through effective processes such as quality assurance, onboarding, reporting, and scheduling.
Challenge:
Companies face the challenge of meeting their customer support needs without the resources for a dedicated team. However, efficient and reliable customer support remains crucial for these companies. The main challenge for the QA & Training department and Project Coordinator is to establish a streamlined workflow that caters to multiple projects, create a comprehensive knowledge base and FAQs for agents, and effectively prioritize tasks. The goal is to ensure consistent knowledge levels among the shared team members, while also meeting the unique Key Performance Indicator (KPI) requirements of each project. To achieve this, weekly and monthly quizzes are implemented to maintain agent expertise and proficiency in handling customer queries.
Solution
Pexly offers a shared customer service solution that ensures you still have access to a full management team. With our shared customer service team model, small companies can benefit from the expertise and support of the following roles:
QA system: A robust quality assurance system was implemented to monitor agent performance and ensure adherence to service standards.
Onboarding guide: A comprehensive onboarding guide was developed to facilitate a smooth transition and equip agents with the necessary knowledge and skills.
Weekly/monthly reporting: Pexly initiated regular reporting to provide the client with insights into team performance and customer satisfaction metrics.
Scheduling: Pexly facilitated shift scheduling to keep the client informed about the agents available during specific time slots.
By offering a shared customer service team, Pexly empowered small companies with limited resources to enhance their customer support capabilities. The shared team model allowed these companies to access qualified support agents, benefit from a robust quality assurance system, receive comprehensive onboarding, gain insights through regular reporting, and optimize shift scheduling for improved customer service.
Shared Team Composition
Pexly assembled a shared team comprising of five support agents with a minimum of one year of experience in Customer Support or Tech Support Level 1. All agents possessed a B2+ level of English proficiency. The team structure included:
Project Manager: Responsible for project launch and serving as the primary point of contact for the client during the onboarding phase.
Project Coordinator: Oversees the project's schedule, key performance indicators (KPIs), and acts as the primary contact for the client after the onboarding period.
Shared Team Leader (24/7 Support): Manages agents on shift, handles vacation and sick leaves, and ensures smooth operations.
QA & Training Department: Develops training materials, quizzes, and quality assurance systems to enhance agent knowledge and performance.
Responsibilities of the Shared Team:
The shared team's primary responsibilities encompassed managing tickets, chats, and occasional calls in a prompt and concise manner. They aimed to achieve pre-established KPIs, including Customer Satisfaction (CSAT), Service Level Agreement (SLA), and productivity targets. The agents were expected to prioritize tasks and provide support across multiple projects simultaneously. Furthermore, they would escalate tickets to relevant departments or individuals when necessary.
Required Soft Skills: To deliver excellent customer service, the shared team possessed a range of essential soft skills, including:
Good communication: Effective verbal and written communication skills.
Critical thinking: The ability to analyze situations and provide suitable solutions.
Positive attitude: Maintaining a constructive and helpful demeanor.
Multitasking: Managing multiple tasks simultaneously.
Ability to work under pressure: Thriving in fast-paced and demanding environments.
Flexibility and adaptability: Adjusting to changing business needs.
Team play: Collaborating and cooperating with team members.
Being conscious and responsible: Taking ownership of actions and outcomes.
Benefits for the Client:
By leveraging the shared customer service team model, the client enjoyed several benefits:
24/7 coverage: The client's customers were supported round the clock, including weekends and non-working hours, instilling confidence in the client's brand.
Direct communication and efficient escalation: The established communication channels and escalation workflow ensured timely and accurate responses, avoiding irrelevant or inadequate answers.
Performance monitoring: Pexly began providing the client with regular reports on team performance, allowing them to gauge customer satisfaction levels and identify areas for improvement.
Manual SLA monitoring: Pexly implemented manual monitoring of Service Level Agreements (SLAs) to ensure that response and resolution times were consistently met.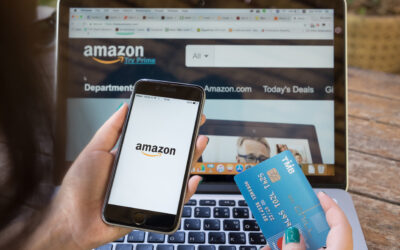 Client Profile: INDUSTRY: Consulting services for product development HQ: Chicago, USA SIZE: 11–50 employeesOverview A startup providing support and consulting services for toy manufacturers sought assistance in delivering high-quality customer support over Amazon....