When businesses are first starting out, there are usually not enough human resources on staff to perform all of the needed tasks. This is why a lot of times, employees, including the C-suite, need to wear many hats, which includes answering customer calls. 
Needless to say, this is not an efficient use of your employees' time since they need to be focused on their core business tasks. One of the best solutions to this issue is to hire a dedicated call center support team that will meet all of your needs.
Today, we will share with you some things you should know before deciding to hire a call center. Let's start by taking a look at what falls under the responsibilities of a call center.
What Does a Call Center Do? 
As you might expect, agents working in a call center answer customer calls. Agents usually have a script or some guidelines they need to follow when communicating with clients. Good quality in call centers is that the way they answer the phones and talk to customers is exactly the same as your in-house staff. In addition to simply taking calls, agents might be asked to take down messages, forward calls, answer FAQs, and even take orders from customers.
Some of the best call centers for hire will also be able to provide support in languages other than English and help you cover any time zone. Now that we know what a call center does, let's take a look at what separates call centers from answering services.
Answering Services vs. Call Center Ser

vices

There are some important differences between a call center and an answering service. Let's start with the fact that answering services are generally smaller teams that are working in niche areas such as attorneys' offices.

Call centers are usually bigger and tend to be more general in their approach. A call center for hire might also provide some outbound services such as lead qualification and cold calling.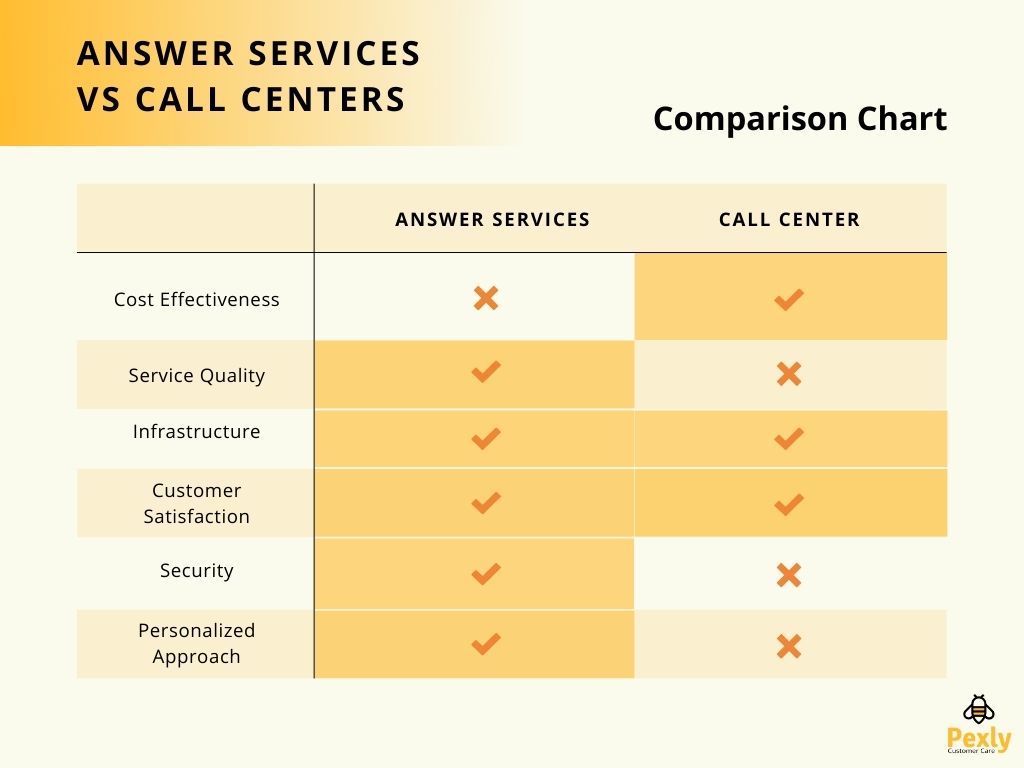 How Much Does It Cost to Hire a Call Center? 
When hiring call centers, you should keep in mind that there are many things that will affect the price you get. This includes things like the number of agents on the team, the hours worked, and the payment model. 
There may also be additional charges for things like working night shifts, speakers of other languages, and other specific services you need. It should also be noted that, when shopping around, you will notice that the rates you get will vary significantly from company to company. 
What Companies Need a Call Center? 
Pretty much any company needs a call center if they offer customer support by phone. This includes companies in the B2B and B2C, regardless of the fact that they have different customer service needs. If you notice that you have a lot of unanswered calls, this could be a sign that you need to find call centers for hire with a remote call center to bolster your customer support resources.
Are There Call Centers for Startups? 
There are many call centers out there that can provide lots of value to startups. In addition to simply taking the burden of customer service off the shoulders of your internal teams, outsourcing vendors will also be responsible for things like recruiting and making hiring decisions. 
All you have to do is provide the vendor with your criteria for hiring agents. The company will take care of the rest. 
The Many Reasons to Hire a Call Center
Hiring a call center can help you manage omnichannel communications and improve your CSAT, FCR, and other metrics. Having said this, it is an important metric. Having said this, it is important that you carefully research the company you are considering since a lot of them might have hidden fees that will end up costing you a lot more than you originally planned. 
Pros and Cons of Hiring a Call Center 
When you are looking into how to hire a call center, consider these pros and cons: 
Pros
Cost Efficiency

– You will be able to save resources on employee salaries and also overhead costs such as office space rental and equipment procurement. 

Infrastructure

– The contractor that you end up choosing will be responsible for setting up the needed infrastructure. In fact, they might already have one in place to help you get the project off and running. 

Consistency

– An outsourced call center can help you guarantee virtually 100% uptime and also cover many different time zones. 
Cons
Customer satisfaction –

 Contracting with a call center creates a new layer between customers and your business. No matter how good the call center is, they may not be able to resolve customer issues to the degree that you can. This can negatively impact customer satisfaction.

Security

– Handing off your call center services will require that you provide the vendor with sensitive information. However, there are usually various legal agreements in place that protect the confidential information you share.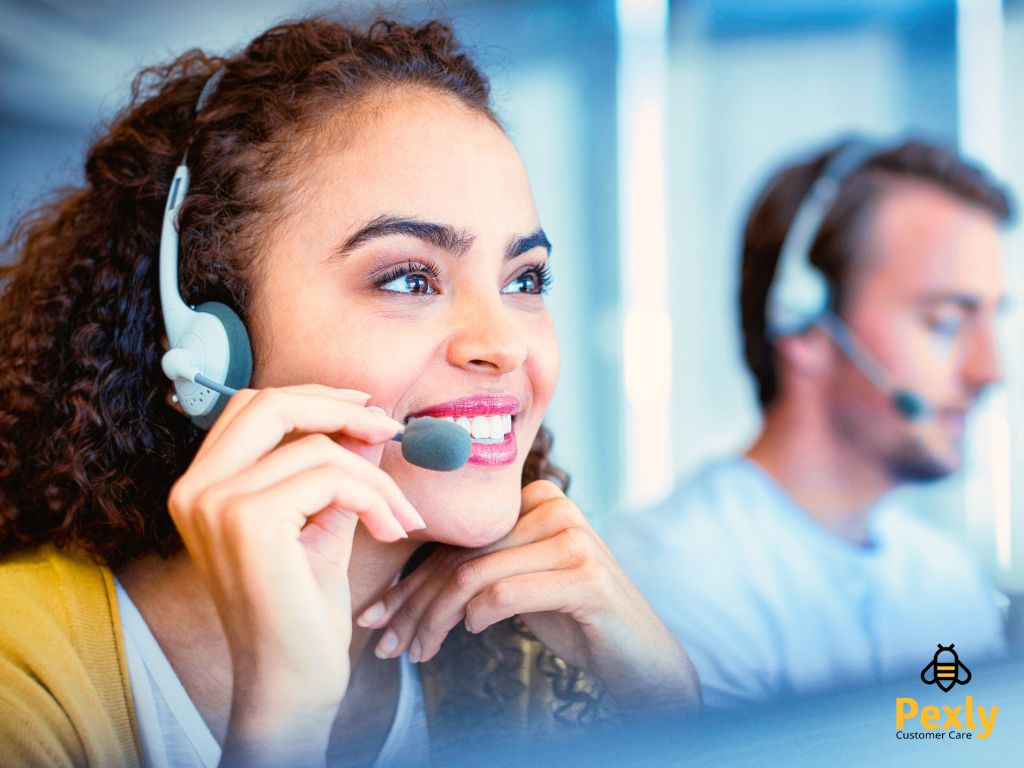 Trust Pexly to Help You Set Up Your Dedicated Call Center
Whether you are looking to expand your current in-house call center or set up a new dedicated call center overseas, Pexly can help you with all of the processes involved in setting up your call center. We have extensive experience realizing projects of all sizes and complexities and are confident we can find a solution that best fits your needs. We will provide high-quality answering services to ensure the highest level of customer satisfaction.
Contact us today to learn more about how we can help you!