Improving the Efficiency of an IT Recruiting Company
Client Profile:
Industry: IT Recruiting
Location: Sweden
Size: 11-50
Company Bio
The client sources IT candidates for their customers and helps its customers find top-quality IT talent to fill particular positions. One of their biggest business advantages is the level of automation they managed to achieve in all facets of the recruiting process. This way they can devote more time to speaking with candidates and determining if they would be good for their customers.
Overview
The client helps their customers find the needed IT talent, thus shouldering the heavy lifting of the recruiting process. 
Business Challenge 
As mentioned earlier, the client has achieved a significant level of automation in their recruiting processes, but they're still remains a lot of work that only humans can do. One of such tasks is looking through all of the candidates that have been shortlisted by the automated system and contacting them to make sure that they possess the necessary hard and soft skills. Since the client did not have a dedicated in-house employee to perform such tasks, their level of efficiency decreased. The client approached Pexly to help them find a candidate who can perform this job and improve the overall business workflow.
Solutions Provided by Pexly
Pexly obtained the requirement an ideal candidate would need to have for this position and successfully sourced and recruited the right person for this job. The client was very impressed by the performance of their new teammate and the results provided by Pexly and decided to expand their team to 3 people. In the future, the client hopes to fill additional recruiting vacancies with the help of Pexly, thus further increasing the number of team members to at least four and beyond. 
Results 
The team grew from just one agent to 3 in just a few months

Further plans of expansion to 4+ agents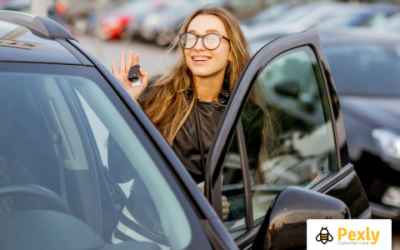 Integrating a Customer Support Agent for the Car Rental Company Company Bio The client is a car rental company in Portugal with over 20 years of experience. They offer a wide range of vehicles and services, and are committed to providing their customers with the best...