Customer Support AI Chatbot paired with Human Empathy
Enhance your Customer Support with an AI chatbot that will deliver your expected results at a fraction of the cost
Get a Free Quote
27%
Decrease in first Resolution time
Benefits of using AI chatbot for your Customer Service
Boost your Efficiency and reduce costs
24/7 – AI chatbot Support that never sleeps
Deliver consistent high-quality experience. Provide instant replies, answers FAQ questions on the go.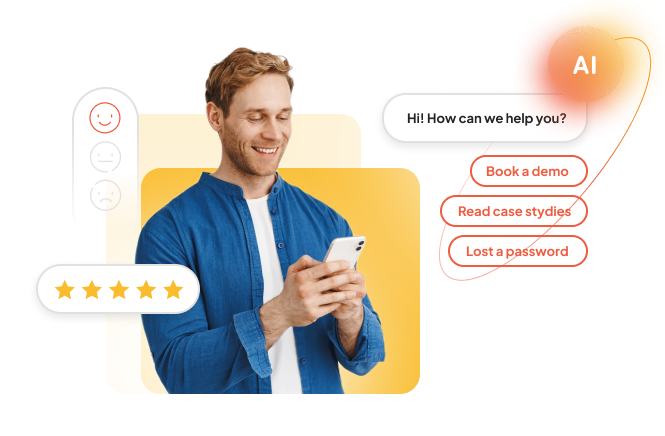 Enhanced agent efficiency and productivity
Empower agents with AI-powered tools and knowledge bases to boost their efficiency and productivity levels.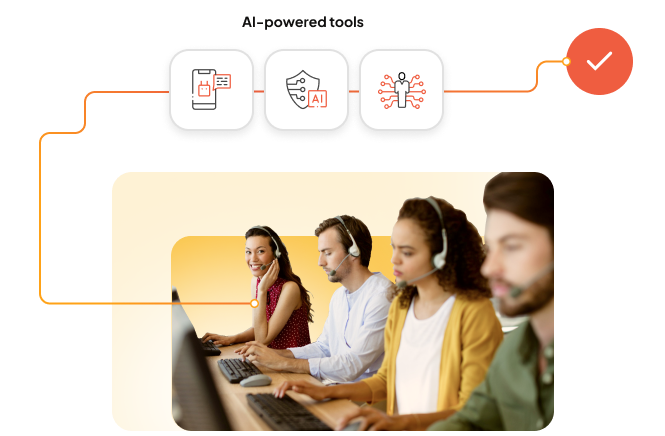 Reduce costs in customer support operations
Drive down costs by optimizing customer support processes and leveraging AI to handle routine inquiries.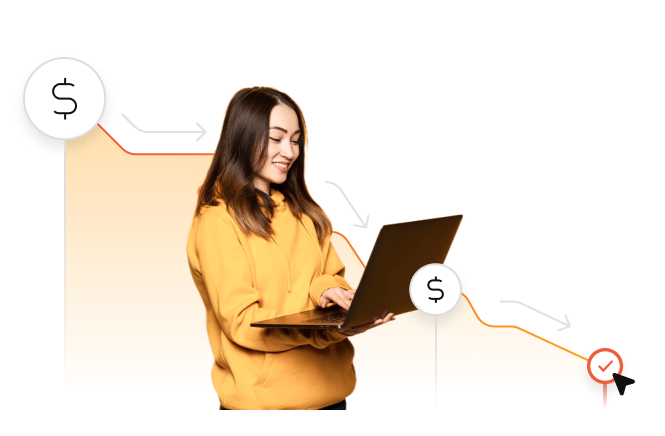 Improved customer satisfaction
Quick, accurate, and personalized responses contribute to higher customer satisfaction levels, leading to repeat business and positive word-of-mouth referrals.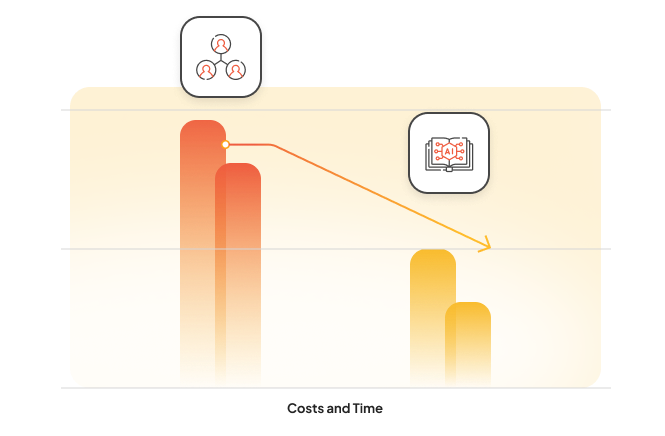 AI automated Omnichannel Solution
Across multiple channels and numerous languages via integration of a customized AI chatbot
How we Setup the Process
AI paired with human supervision enables consistent support while providing a unified view of customer history and preferences. Straightforward chatbot integration,
no coding necessary.
We train the bot on the bases
of your framework.

AI has revolutionized customer support, improving both its quality and speed. With advanced chatbots and AI analytics, we can swiftly address inquiries, provide personalized experiences, and anticipate customer needs, leading to higher levels of satisfaction and efficiency.
Olga Rotanenko, Commercial Director at Pexly
Request a Quote
Fill out your information step-by-step and we will get back to you within 24h.