Helping a Global Courier Service Gain New Business
Client Profile:
Industry: On-demand Delivery and Logistics
Location: Spain
Size: 4,000-5,000 employees
Company Bio
The client is one of the largest and best known courier delivery services with operations in Europe, Western Asia and Africa. One of their core business functions is food delivery and they strive to expand their partner network not only to increase the number of deliveries but to do so 24/7. They currently deliver over 100M+ annual orders and operates in 22 countries and 750+ cities.
Overview
Pexly helped the client increase the number of restaurants that are willing to use their delivery service, thereby helping them achieve core objectives.
Business Challenge
The client was looking to expand their operations by finding new restaurants, cafes and other establishments, but they did not have the internal resources to conduct all of the processes required for such an expansion. They were already working with Pexly to provide them with customer support services and they turned to us for assistance in finding them the people they need to fill such positions. Basically, the people who they were looking for needed to have the following skills:
Problem solving skills
Capability to understand the value proposition
Communicate effectively
Interpersonal skills, patience, empathy
Proficiency in English
Experience using Salesforce
Solution Provided by Pexly
Pexly started assembling a team for the client by shifting around some internal resources. We took three agents who were already working in a customer support capacity and trained them to work in a more business development direction. It was their responsibility to contact potential clients such as shops, cafes, restaurants, bodegas etc and explain to them all of the values the client's services are mutually beneficial.
In addition to this, they would also explain the terms of the service and how the procedure for how the orders would be accepted and fulfilled. Since the client was working on expanding their presence in Ukraine, all of the communication was done either in Russian or Ukrainian.
The project started in February 2020 and is still ongoing. In fact, the agents performed their duties so well that the client decided that they wanted to add them to their internal team. They negotiated with Pexly on how they would be able to onboard these agents into their own company.
Results Delivered to the client
Pexly helped the client acquire hundred of new clients
85% of the partners were activated on the platform in less than 5 working days
80% of new partners were satisfied with the process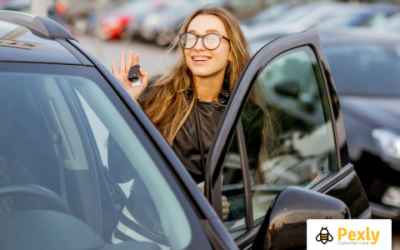 Integrating a Customer Support Agent for the Car Rental Company Company Bio The client is a car rental company in Portugal with over 20 years of experience. They offer a wide range of vehicles and services, and are committed to providing their customers with the best...