Managing customer care for technology-led entertainment restaurants
Client Profile:
INDUSTRY: Hospitality
HQ: London, UK
Company Bio
Our Client is a technology-led entertainment studio that delivers immersive experiences & products through hospitality. They blend science & tech with food, beverage, and retail.
Overview
Pexly is providing remote customer support services to all venues (3 in the UK and 2 in the US) through emails and phone calls. In addition, we manage their social media and work back-office on administrative tasks such as data cleaning and data entry.
Challenge
The client has a chain of restaurants (2 in London, 1 in Edinburgh, 1 in New York, and 1 in Philadelphia). Every day they receive emails and calls from people with urgent questions about rescheduling, canceling, or changing an order. Most often, these are urgent issues that need to be addressed immediately. Otherwise, it will be too late: for example, orders for a planned tea party next week are accepted only until lunch; Cancellations or rescheduling can only be made up to 48 hours before the scheduled date.
Previously, restaurants themselves received calls, and only one person on their in-house team answered emails, so they always experienced bottlenecks. Our team has gradually taken over all tasks: from simple answers to general questions (about restaurant rules, menus, working hours, etc.), to creating new bookings, editing them in the system, verifying vouchers, as well as managing more complex group orders. We are also in close contact with restaurant managers in order to be aware of possible changes in the operation of the restaurant every minute and provide people with the correct information at the current moment.
During the time when no one calls or writes, our team performs various back-office tasks, such as compiling sales reports, entering information into internal systems, as well as moderating social networks (Instagram, Facebook).
When we took on this project, the client did not have any training materials. Our trainer-manager talked with the one and only employee that was providing support, absorbed all the needed knowledge from them and streamlined the processes, and put everything into training materials, which the trainer-manager can use themselves when training a new team. The client was not involved in the training process, which greatly facilitated the process of their transition to us.
Another challenge was the unusual working hours: 13 hours a day, every day. We put together a dedicated team to cover those hours, although it would be easier to hire part-timers. But Pexly wanted the people involved in the project to always dedicate their full attention because the project, by its nature, requires a lot of attention to detail and constant concentration on all the events that take place.
Solution
We absorbed the needed knowledge, recruited a team, trained them ourselves and made a schedule according to the required hours. We also independently control attendance and performance, especially so that there are no overdue tickets. Timely response to emails and calls without delay (low FCR) is the top priority (not counting the quality, of course), which we have achieved in a short time, and which we tirelessly maintain on a daily basis. After all, reputation and a high level of support are important to us, which our client, with our help, must demonstrate as a well-known international business.
Results
Pexly assembled a dedicated team to cover unusual working hours (starting 9 am – finishing 12 am Mon-Sun)
Pexly received the initial training from the client and then took over all further onboardings of the new agents
Cleaned the backlog to 0
Treated all time-sensitive inquiries with the highest priority
Tools: Freshdesk, Freshcaller, Resdiary, Shopify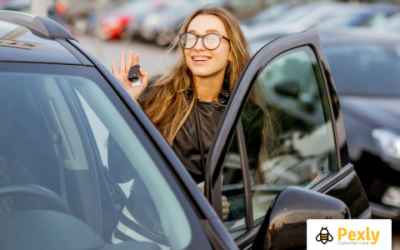 Integrating a Customer Support Agent for the Car Rental Company Company Bio The client is a car rental company in Portugal with over 20 years of experience. They offer a wide range of vehicles and services, and are committed to providing their customers with the best...