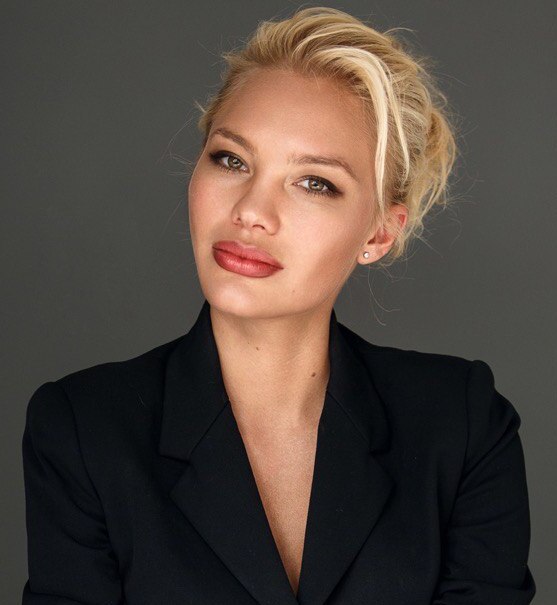 Olga Rotanenko, BizDev Director
05 May 2022
Building a robust and loyal customer base is no easy feat. Ecommerce business owners find success not only by providing a terrific product but by adding a personal touch to their coveted customer relationships. Handwritten thank you notes, personalized offers, and a customer service team that shows empathy are all favorites of customers that keep them coming back to your business. 
However, since there are some business owners who are hesitant to try outsourcing customer service, it would be a good idea to get an understanding of what customer service outsourcing can bring to your company. This is especially important for growing companies who will need to make a choice of how to scale their support team, especially when we get into the busy times of the year, such as the holiday season. Let's start by taking a look at the landscape of outsourcing customer support. 
Why Customer Service is Integral to E-commerce
Customer service is an important aspect of pretty much any business since customers rely on this team to get answers to questions and alleviate concerns and uncertainties. Therefore, things would run a lot smoother if you had a reliable customer service team or a team member. Let's face it, there are so many companies nowadays in the eCommerce area, and having a team that can provide your customers with outstanding experiences is a great way to help you stand out. 
5 Types of Customer Support You Can Offer
There are several support options companies can provide their customers. The following is a list of some of the most popular ones:
Call Center Support
Customers who would like to speak with an agent by phone can contact call center support. A lot of times, these agents will speak the client's native language fluently. They will also usually be asked to cover multiple time zones or even 24/7 support. 
Live Chat Support
When your customers are browsing through products on your website, it would be very convenient for them to contact an agent through live chat without leaving the web page. Some parts of the dialogue can be automated with a chatbot. 
Email Support
One of the most standard forms of support, email can be slower as it's queued, but it's very effective.
Social Media Support
Reaching out on Facebook, Twitter, and Instagram also is a full-time job for many active companies.
Mobile Support
Sending your customers text messages in real-time is a great way to address some of the concerns or questions they have about your products. 
What Does It Mean to Outsource Customer Service?
Outsourcing customer service e-commerce is hiring a professional service provider to manage inquiries and respond to customers asking questions, need assistance, or would like to get more information about our brand. 
How Outsourcing E-commerce Fulfillment Saves Time and Money
Since fulfilling your customers' orders is very time-consuming, outsourcing this work can really take a lot of work off the shoulders of your internal teams. This service can especially be useful if you are running your business from a small office or your own home and you need assistance tracking your inventory. 
With outsourced e-commerce fulfillment, you not only save hours every week of not having to store, sort, pack, and ship, but you also get cost savings like shipping and packaging discounts.
Signs You Should Outsource Customer Service
It's not always obvious just how much you need to improve your customer service. E-commerce customer service outsourcing is one of the many ways eCommerce shop owners keep customers (and themselves) happy and stress-free. 
An outsource customer service company can help. If you're feeling like customer service is taking away a big chunk of your time, it may be a sign to find outsource customer service companies!
The to-do list is mounting
When businesses are first starting out, there are usually not enough resources available to designate a specific person for a job. Therefore, everybody pitches in and does a little bit of everything. Because of this, the list of things you need to do for your business piles up. When the volume of inquiries gets in the way of you growing your business, it's time to start outsourcing it. 
You need to get more competitive
In today's marketplace, customers are expecting you to be there for them pretty much at any time of day. In fact, 58% of consumers shop online instead of in-store because they want to shop 24/7. Outsourcing your customer support can help you cover virtually any time zone and provide support in many languages, which will help you become more competitive. 
The holidays are coming 
Everybody knows that the holiday season is very busy for eCommerce companies. Therefore, this is a great time to hire an outsourcing provider to help you out with all of the work ramp-ups for Black Frida, Small Business Saturday, Cyber Monday… Hanukkah and Christmas.
The holidays are over
Even after the holiday season ends, your customers will not disappear like the confetti. In fact, January can be a pretty busy month not only because of sales, but customers may want to return items that will demand more agents to be present. By not having enough people available to service our customers' needs, you are risking your reputation and may hurt your bottom line. 
You need to scale your business
If you're finding trouble in scaling your business due to the amount of time it takes to respond to customers, outsourcing may be the appropriate step to take at this stage.

Choose Pexly to Meet All of Your Customer Service Needs 
If you are looking for a trusted service provider to expand your existing in-house support team or set up a new dedicated offshore support team, Pexly can help find a solution for all of your needs. We have extensive experience implementing projects of various sizes and complexities and are confident that we can find a solution that meets your exact needs. 
Contact us today to learn more about how we can help you!