Doubling Investments in ICOs in 3 Months
Client Profile:
Industry: Public Relations
Location: London, UK
Size: 11-50 employees
Company Bio
Our client is an active PR agency that specializes in the blockchain and crypto industries. They provide comprehensive services that encompass SEO, SMM, Reputation Management, and Events.
Overview
One of our client's main goals is to convey the value of an ICO to their audience. This is particularly challenging since investors simply do a Google search of the ICO and base their decision on whether or not to invest in the first ten search results. The breakdown of the data is as follows: 
Even a single negative review on the first page can be the difference between investing or not

If an inverse cannot find an ICO on social media, they are less likely to invest. — 50% of potential investment decisions are lost because the lead cannot find the information they're looking for.

41% of ICOs that experience a negative reputation event admit to losing ICO value & less interest from leads.
Challenge
Since both reputation and social and SMM management is of critical importance, the client needs to keep a vigilant eye on how their clients' ICO is portrayed online. Since they did not have the needed number of employees to perform such work internally, they approached Pexly for assistance. 
Solution
After learning about the client's challenges, we offered the following solution: 
Hire

2 FT Marketing specialists

Both with

fluent English
Both with experience in digital marketing
This way all of the tasks can be proportionally distributed among the team members. One person was responsible for keeping track of mentions online. If they spotted some negative feedback, they would need to engage with the poster and offer a positive description. Another person was responsible for managing social media activity and making posts on platforms such as (Facebook, Twitter, Medium, Telegram (channel), Reddit, Linkedin (Optional: Slack, Steemit), BitCoinTalk).
Results 
Reduced online negative feedback by up to 70%
Created positive content/feedback

around the web

100% of the negative feedback received a response

The amount of social networks subscribers

increased 3X
Thanks to our collective efforts, we helped the client significantly improve the reputation of their clients' ICOs. The results speak for themselves. We managed to double the number of investments within three months.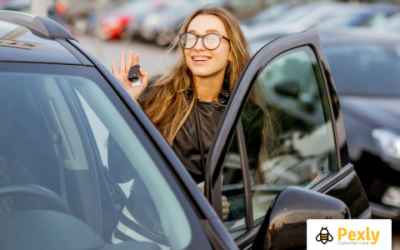 Integrating a Customer Support Agent for the Car Rental Company Company Bio The client is a car rental company in Portugal with over 20 years of experience. They offer a wide range of vehicles and services, and are committed to providing their customers with the best...